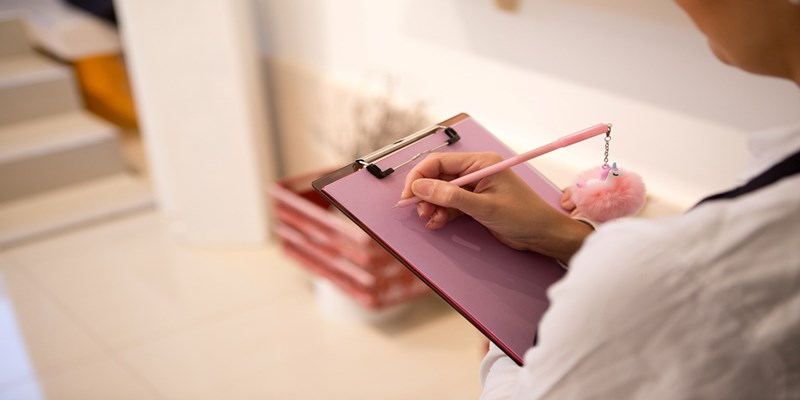 What is an expressive essay? An expressive essay is a type of essay where you write about your personal experience. It is a writing that is writing that is personal, emotive, and rich in sensory details. This article gives you a guide on how to write an expressive essay.
When writing an expressive essay, you should use first-person pronouns to describe an interesting experience in your life. You should be creative when describing your thoughts and emotions about that experience. Authenticity and honesty are very important when writing an assignment on expressive essay. You should be honest about how the experience influenced your life, whether you are writing about a positive or negative experience.
The format for writing an expressive essay
Below is an expressive essay format:
Choose a topic
The topic of your expressive essay shows what the essay will talk about. You should choose a topic on a memorable personal experience that had an impact on your life. This could be a childhood experience or an event that happened in your adult life. In addition, you should ensure you can write a well-written expressive essay on the topic you choose.
Write an outline
Before writing an expressive essay, you should write an outline to plan your ideas for the essay. You should write an outline with the correct expressive essay structure. The expressive essay structure includes an introduction, body paragraphs, and a conclusion. Below is how you should outline your expressive essay before writing it:
Introduction
Start with a hook to grab the reader's attention
Give briefly address the essay's topic and give a background of information
Write the thesis statement
Body paragraphs
Write a unique key point in each paragraph
Evoke emotions by giving vivid descriptions and examples of your experience
Write the lesson you learned from the experience
Conclusion
Summarize your essay's key points
Describe how the experience impacted your life up to date
Complete with a memorable statement or a call to action
Write the introduction
The expressive essay introductory paragraph should be interesting to catch the reader's attention. Start with a hook then introduce the personal experience your essay will be about. Give background information and complete the introduction with a strong thesis describing your essay's main idea.
Write the body paragraphs
You describe your personal experience extensively in the body paragraphs. You should use vivid descriptions and examples to describe the experience. You can be vulnerable to evoke the emotions of the reader.
When writing the body paragraphs, you should have a consistent flow of information. Each paragraph should have a topic sentence that introduces the paragraph's key idea, middle sentences with examples and your analysis, and a concluding sentence that completes the paragraph. You should use proper transition words to transition from one paragraph to the next.
When you are assigned an expressive essay, the lecturer gives the essay's instructions. The instructions could require you to write an essay with a double space or a one-inch margin. The essay's guidelines also include the word count. You should always make sure to adhere to all instructions throughout your essay.
Write the conclusion
The expressive essay conclusion wraps up the essay thus you should not bring new information to it. You should summarize the key points and explain how the experience described in the essay impacted your life. Complete the conclusion with a memorable statement or a call to action if necessary.
Proofread your essay
After completing your expressive essay, you should proofread it loudly to omit any punctuation or wording mistakes. You can also run it on Grammarly to confirm if you have removed all the mistakes. Edit and submit your expressive essay.
Using the expressive format above, you will be able to write a good expressive essay. You can write your expressive essay using the 5-paragraph essay format. Writing an experience that has a major impact on your life or one that is memorable enables you to compose a good expressive essay. Always feel free to express your feelings and emotions when writing an expressive essay.
Expressive essay writing tips
Below are expressive essay writing tips:
Choose an interesting experience
When writing an expressive essay, choose an interesting experience to write your essay about it. This could be a childhood memorable experience or an experience that changed your life. Choosing an experience you find interesting makes essay writing easier and also you have a proper flow of information throughout your essay.
Write using the correct expressive essay structure
The expressive essay should have an introduction, body paragraphs, and a conclusion. It should have a length of at least a thousand words. Depending on the essay requirements, it may have double spacing or an inch margin on all sides. The introduction of your essays should pique the reader's curiosity since it determines if the reader will read the entire essay.
The conclusion of the essay should include a succinct summary of the topic. This is often referred to as an overview of the closing summary. Spelling is one aspect that matters. Proper punctuation and grammar are also crucial to projecting a well-written expressive essay.
Plan your essay
You should note down the essential details you intend to include in your expressive essay before you begin writing it. This makes it easier for you to remember important details when you are composing your essay. Plan your work by writing the essay's key ideas in an essay outline.
Apply honesty and authenticity in your essay
When writing an expressive essay, you should be honest about your experience even if it did not go as you had planned. Even though you did not have the intended experience, you can write about how you overcame it and the lessons you gained from it. Your uniqueness sets you apart and grabs the reader's interest.
Be original and authentic when writing an expressive essay, you should write your unique story. Avoid copying from other sources since you can be penalized for plagiarism. Originality makes your expressive essay interesting thus you should apply originality throughout your essay.
Consistent flow of information
In your expressive essay, you should have a smooth transition of ideas from the introduction through the body to the conclusion. You should write about your experience in a well-organized way to prevent contradicting the reader. You should also consistently remain imaginative and engaging throughout your essay. Make sure your essay is free of plagiarism at all times as well.
Proofread your essay
You should always ensure you proofread your essay. Don't just assume that is correctly written without proofreading. You can also give a friend to read it to ensure you did not leave out any mistakes. Proofreading is important since you can remove all the mistakes and also check if your essay is properly organized.
Expressive essay topics
When writing an expressive essay, you should choose a topic you are passionate about and write an essay paper about it. It should be based on a personal experience. You can go into great detail about the happy times you had as a child or teenager. Describe the moment or the process by which these things changed you and why.
You could also choose to discuss a location that holds special meaning for you. The reader should be able to relate to the issue. You can discuss a particular belief, but you should be able to back it up with data and other supporting facts. Similar to when writing an exploratory essay, you should choose a good exploratory essay topic.
Below are various expressive essay topics:
The day I won a scholarship
My life purpose
How music impacts my life
My most exciting childhood memory
My dream vacation
How I overcame alcohol addiction
How I become disciplined with daily exercises
The person who inspires me
A task I like to do
My university life
How I won the best act award
Most challenging experience
A time when I was kind to a stranger
My healthy living lifestyle
How I overcome a depressive state
How I treated my eating disorder
Why I choose my career path
What I live for every day
A book that changed my life
An experience I will live to remember
Where I want to be in 5 years
Growing up in a third-world country
A time when I lost a best friend
A skill I learned
The biggest lesson I have learned so far
My favorite sport
Living in America without a job
How I overcome social anxiety
A traumatizing experience
To sum up
Writing an expressive essay requires you to write an experience that has meaning to you. Using this article as a guide you will be able to compose a good expressive essay. For further assistance with your expressive essay, you can place an expressive essay order with us today!