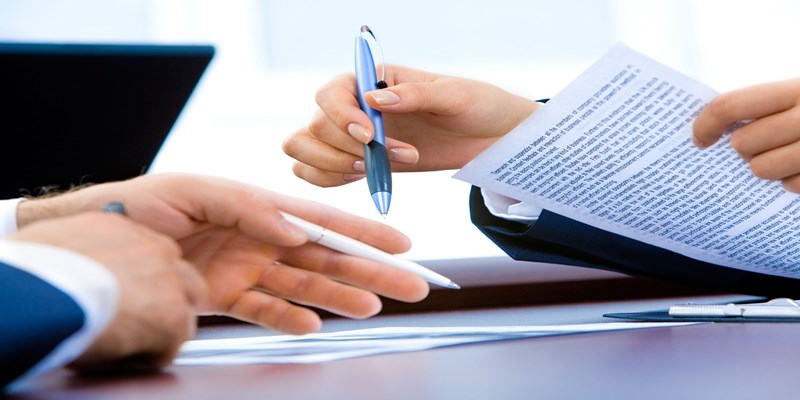 Humanity is showing compassion and kindness to others. Writing a humanity essay involves analyzing various aspects of humanity in detail. This article gives you a guide on how to write a humanity essay.
Humanity essay examines the traits, beliefs, relationships, and experiences of people. It focuses on what it is to be human, as well as the struggles, victories, and bonds we make. The human experience is vast and complex, and writing a humanity essay paper allows you to explore this whether your assignment is to write on historical events, personal experiences, philosophical ideas, or societal issues.
How to write a humanity essay
Below is how you write a humanity essay:
Choose a topic
Humanity is a broad subject thus you should narrow it down to one of its subtopics. For instance, on a topic like war, you can narrow down to the causes and effects of a war. You should choose a topic that you are interested in and compose a good essay about it.
Write an essay outline
After choosing the topic, you should conduct in-depth research and write the information from the research in an essay outline. You should properly structure your essay outline where you note down the key points of every section of the essay. This includes the introduction, the body, and the conclusion. Once you start writing your humanity essay, you should use the essay outline as the point of reference.
Write the introduction
You should begin the introduction with a hook to grab the reader's attention. This could be an interesting fact about your topic or a rhetorical question. Give background information on the topic and state its relevance. Write a strong thesis statement describing the essay's main idea. For a better understanding of how to write the introduction, you should research various humanities essay introduction examples.
Write the body
The body describes the essay's theme in depth. You should write well-structured paragraphs with a topic sentence that introduces the paragraph's key point. Then write middle sentences giving fact-based information or examples of the paragraph's key point. You should also give your interpretation. Complete the paragraphs with a concluding sentence.
Each paragraph should have a unique key point and if two paragraphs are about the same point use proper transition words such as 'in addition', 'however', or 'moreover'. When writing the paragraphs, you should explore the essay's theme giving your analysis and backing it with factual information or statistics. Always cite all the sources you researched your essay from using the instructed writing format.
Write the conclusion
The conclusion is a summary of the humanity essay thus you should not bring new information to it. You should summarize the essay's key point. Rephrase the thesis statement and state its significance. Complete the conclusion with a closing statement or a call to action.
Using the steps above, you will be able to compose a good humanity essay. You can structure your humanity essay into a 5-paragraph essay. Research various humanities essay examples to properly comprehend the humanities essay structure.
What kind of essays do humanities use
Below are the various kinds of essays that humanities use:
Analytical essays
Analytical essays dissect a complicated subject into its constituent parts and examine the connections, importance, and ramifications of each. Critical thinking and making connections between various aspects are prerequisites for these writings.
Expository Essays
Expository essays give in-depth explanations of a concept on a topic. These essays offer a thorough and impartial investigation of the topic, frequently with the use of illustrations, proof, and understandable explanations.
Comparative essays
A comparative essay entails comparing and analyzing two or more concepts, books, artworks, and historical events. These essays draw attention to the similarities and differences between the concepts being compared as well as a thorough comprehension of each.
Literary Analysis Essays
Literary analysis essays analyze and interpret literary works, including plays, novels, and poetry. The topics, characters, symbolism, storytelling devices, and historical background of the work are all explored in depth in these studies.
Argumentative essay
Argumentative essays provide a coherent argument and back it up with facts, logic, and refutations. These essays require the writer to take a stance on a certain subject and defend their argument throughout the essay.
Importance of humanities in our lives
Below is the importance of studying humanities and the importance of humanities in our lives:
Promoting cultural understanding and empathy
People can immerse themselves in many cultures and historical eras through the study of the humanities. This exposure develops empathy and promotes a culture that is more understanding and aware of the world around them by enabling children to recognize the challenges, victories, and distinctive viewpoints of others.
Investigating the state of humanity
The humanities investigate the fundamental aspects of life on Earth, including feelings, goals, worldviews, and social structures. Students learn to struggle with age-old concerns about life, morality, and purpose as well as gain knowledge about the intricacies of human nature via the analysis of literature and philosophy.
Developing analytical and problem-solving skills
Education in the humanities fosters critical thinking, the assessment of opposing points of view, and the methodical solution to challenging issues. Students can challenge presumptions, take into account different viewpoints, and make well-informed decisions by delving into complex texts, artwork, and historical settings.
Improving expression and communication
Good education is characterized by effective communication. Humanities studies improve one's ability to write, speak, and read critically, allowing one to express ideas nuancedly, convincingly, and clearly.
Cultural heritage preservation
Humanities subjects like literature and art conservation guarantee that human civilization is preserved for coming generations. Societies can comprehend the development of human expression and preserve a close relationship to their historical heritage by studying ancient writings, artifacts, and creative works.
Using the key points above you can compose an importance of humanities in our lives essay and the importance of studying humanities essay.
Tips for writing a humanity essay
Write an outline
Before you start writing your essay, you should write an outline. Writing an outline helps to properly plan and organize your ideas for the essay. In the outline, you should write the key points of the introduction, the body, and the conclusion. Once you begin writing the essay, use the outline as a guide.
Come up with a strong thesis statement
The thesis statement describes the main purpose of the essay. It should be able to show the reader what your essay entails. For an argumentative essay, the thesis statement should be your stance in the argument while for an expository essay, the thesis statement should be the essay's key idea.
Use the correct structure
When writing your essay, you should use the correct humanities essay structure. This ensures there is a flow of information throughout your essay. You should start with the introduction describing what your essay will entail, write the body paragraphs that describe the theme of the essay in-depth, and complete with a conclusion which is a summary of the whole essay.
Use proper transition words
When transitioning from one paragraph to the next, you should use proper transition words. You should always have a unique idea for each paragraph and if one paragraph has the same idea as the next you should use proper transition words. Examples of transition words include 'additionally', 'therefore', or 'however'. Using transition words provides a consistent flow of information throughout your essay.
Cite all the sources
When writing humanities essays, you conduct research from different academic sources such as books, articles, journals, or internet blogs. You should properly cite all the sources used in your essay. When citing the sources, you should use the writing format instructed to use in your essay.
Follow all the instructions
When writing your essay, you should follow all the given instructions. This includes the word count and the writing format. You should avoid plagiarism and write an original paper. Plagiarized essays can be easily detected and you can get harsh academic repercussions for that.
Proofread the essay
You should proofread the humanity essay severally to omit any mistakes. Proofreading also helps you to check if your work is properly organized. In addition, you can also run your essay on Grammarly to remove any missed mistakes.
Humanities topics ideas
Below are the humanities topics for the essay:
Importance of human rights
Social changes in third-world countries
Causes of interstate conflicts
Importance of preservation of historical facts
Ethical issues in the society
Ways to fight corruption in developed countries
Benefits and disadvantages of early marriages
The role of the judicial system
Effects of racism
The above are a few humanities research paper topics you can use for your humanities papers. When choosing a topic, you should choose a topic that you are interested in and can write a good essay about it.
Summation
Writing a humanity essay requires you to choose a topic, do research, and compose a well-structured essay. This article gives you a guide on how to write a humanity essay. If you need help with your humanity essay, we provide professional help with essays.