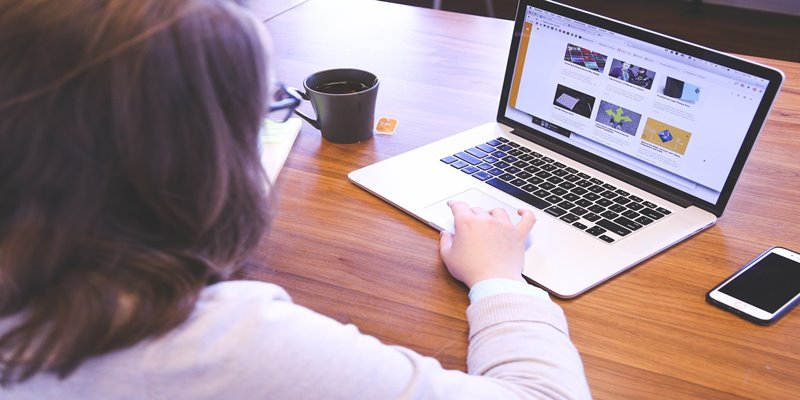 Nurse leaders lead all activities in the nursing department or organization. They ensure that the nursing staff is properly distributed among the available positions and that patients receive high-quality care. Better nurse leadership results in better care for the patient. This article focuses on leadership in nursing and how to write a nursing leadership essay.
As a student, writing a nursing coursework assignment on nursing leadership helps you to comprehend what it takes to become a nurse leader and also how you should be a leader once you become a qualified nurse. A nursing leadership essay should explain nursing leadership in-depth by describing the skills and requirements for a nurse leader and also the various nursing leadership styles.
Leadership in nursing
What is leadership in nursing? Leadership in nursing involves the equal allocation of duties among the nursing staff by giving the nurses a proper work schedule, solving conflicts among the nursing staff, and ensuring there are adequate medical supplies in the nursing department.
How to write a good nursing leadership essay
Below is how to write a good nursing leadership essay:
a) Write an essay outline
Before you start writing your nursing leadership essay, you should write an essay outline to properly strategize your idea for the essay. Research nursing leadership essay examples to understand how to write your essay. You should write the key points from the research in the outline. Once you begin writing the essay, you use the essay outline as a guide.
b) Write the introduction
The introduction should be interesting to catch the reader's attention. Describe briefly what nursing leadership entails and state various elements of nursing leadership. You should complete the introduction with a thesis statement that explains your essay's purpose.
c) Write the body paragraphs
The body paragraphs explain the nursing leadership essay in detail. You should explain how nursing leadership influences the functioning of the nursing department, organization, or the entire healthcare system. In addition, you should discuss different nursing leadership skills and your nursing leadership qualities. For example, you can give an instance where you used your nursing leadership qualities in your practice or school.
You should give examples from your experiences to highlight your viewpoint in the nursing leadership essay. This keeps the reader's interest in the essay and teaches them how to use various leadership attributes. You should describe the importance of your nursing leadership skills to your nursing career.
Your body paragraphs should be well-structured. You should start them with a topic sentence that introduces the paragraph's key point, then write the middle sentences with evidence-based information about the paragraph's key point or examples from your life and finally write the conclusion sentence which wraps up the entire paragraph.
d) Write the conclusion
The conclusion is a summary of the essay hence you should not bring new information to it. Mention the thesis statement and support it with key points of the nursing leadership essay. Write a concluding statement describing the importance of good nursing leadership to patient care. After the conclusion, write the references of the sources you cited your work from.
e) Proofread your essay
After completing the essay, you should proofread it to remove any errors. You should also check if you met all the requirements of your essay's assignment. Edit and submit your nursing leadership essay.
Using the steps above you will be able to compose a well-written assignment that will give you a good grade.
Leadership skills in nursing
There are various leadership skills in nursing. They include:
a) Emotional intelligence
As a nurse leader, you should have the emotional intelligence to deal with challenging issues at work. Being a leader, the other nurses look up to you thus you should lead them by example and handle stressful situations in a better way.
b) Proper communication
Being a nurse leader, you should establish a proper communication channel where nurses can communicate about any issues they encounter. After the nurses voice their problems, the leader should take the necessary measures. As a nursing leader, having good communication skills promotes better communication with other healthcare professionals thus the patient gets good quality care.
c) Aims to perform well
A competent nurse leader fosters an excellence-focused culture within their team. They promote a culture where nurses share their commitment to delivering high-quality care. They ensure there is good performance in the nursing department or organization and all the patients' needs are catered for.
d) Team building
Nurse leaders promote a common objective, emphasize teamwork, and promote a sense of community. They lead by example of how to resolve conflicts and communicate effectively at work. Nurse leaders advise and inspire their nursing team to do their duties as caregivers to the best standards. This leads to team building among the nursing staff.
e) Compassion
As a nursing leader, you should have compassion to understand the patient's needs and give the required help. The leader should also lead by example and the other nursing staff will treat the patients better. In addition, a compassionate nurse helps other nurses in stressful situations thus leading to better teamwork in the nursing sector.
Leadership Management and team working in nursing
Nursing management entails directing the nursing department and team to have a good standards structure and still provide better patient care. Nurse managers give the nursing staff instructions on how to treat patients effectively by using practical ways. Additionally, nurse managers are in charge of the day-to-day activities of the healthcare facility where they work.
Nurse managers allocate hiring, scheduling duties, and performance reviews for the nursing staff. A nurse manager has to have good leadership skills and also be able to perform duties as a nurse. Leadership management in nursing requires a nurse with critical thinking, problem-solving skills, and good communication skills.
Teamwork in nursing is essential because it facilitates the provision of high-quality patient care. A nursing team keeps efficient schedules within the organization, continuously broadens its knowledge of medications, procedures, and patient care, improves its teamwork skills, treats patients properly, and instructs the patient's caregivers on how to implement the treatment plan after discharge.
Authentic leadership in nursing
Authentic nursing leadership ensures a balance between the operations of the healthcare organization and patient care. Authentic nursing leaders act with empathy, are honest, uphold high moral standards, make wise decisions, are adept at effective communication, and value healthy interpersonal connections.
Authentic leaders foster an environment that improves and flourishes. Authentic leadership is the key component of effective leadership required to promote trust and a healthy work environment that embraces better patient care and employee hiring and retention. Authenticity is the foundation of a strong leader, thus nurse managers ought to have it.
Below are the pillars of authentic leadership in nursing:
a) Authentic behavior
The traits of an authentic leader include genuineness, candor about one's intentions and emotions, a desire to effect change, and adherence to altruistic beliefs. They gain knowledge about their convictions, moral principles, and motivations for holding leadership positions. True leaders uphold and model moral principles.
b) Relational transparency
A leader can present their true self in a relationship by articulating their thoughts and emotions in a way that is appropriate for the situation. This necessitates a certain amount of sincerity so that people will be sincere with you. This type of openness inspires others to express their thoughts, struggles, and ideas.
c) Self-awareness
Self-awareness is defined as being aware of one's beliefs and ideals. A leader who has this trait is aware of their strengths and weaknesses. Through their actions, they show that they are aware of how their virtues and flaws may affect others. Self-awareness is a lifetime journey toward self-discovery. Leaders who are self-aware, conscious of their guiding beliefs, and demonstrate how they inform their decisions convey integrity and transparency.
d) Balanced processing of information
Leaders should be ready to evaluate the evidence and various points of view objectively before reaching a decision is a necessary component of balanced processing. They get enough feedback and opinions both positive and negative from followers before making a choice. Authentic leaders should be aware of their viewpoints and open to others as well.
In general, authentic nursing leadership is a successful style of leadership since it guarantees improved healthcare delivery and a positive work environment for the nurses. Nurse leaders should practice authentic nursing leadership.
In summary
Nursing leadership requires proper leadership skills like integrity, critical thinking, emotional intelligence, good communication, compassion, and the need to perform well. Nurse leaders should embrace these skills in their daily activities.
As nursing students, you are required to write a nursing leadership essay. Use this article to understand what nursing leadership entails and how to write a nursing leadership essay. If you need assistance with your nursing leadership essay, we provide help with essay writing.