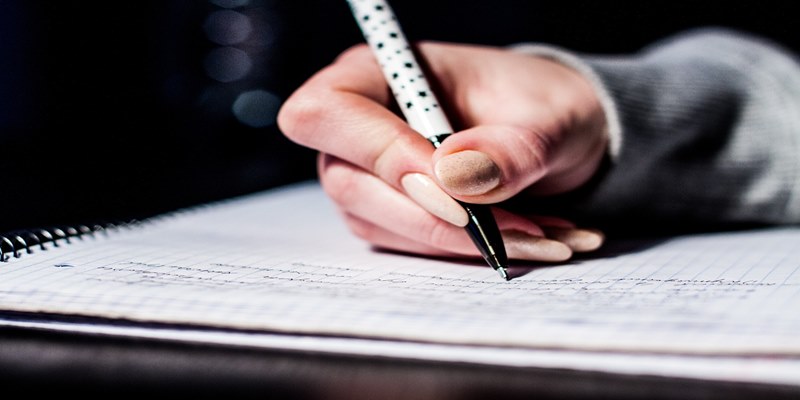 As a student, writing an illustration essay is part of your class work. Illustration essay writing requires you to carry out research on a certain topic and come up with illustrations supporting the topic. This article gives you a guide on how to write an illustration essay.
What is an illustration essay? An illustration essay is a kind of essay that includes illustrations that provide proof for the essay's thesis statement, such as facts, statistics, figures, graphs, and examples. Writing an illustration essay requires you to establish a concise thesis statement that sums up the topic of the essay. When writing a coursework assignment on illustration essay you should primarily provide precise, fact-based examples to bolster its thesis.
How to Write an Illustration Essay Step by Step
Below is how to write an illustration essay step by step:
Select a topic
When you are given an illustration essay assignment, you are either assigned a topic or you are required to select a topic. If you are required to select a topic, brainstorm various illustration essay ideas and choose a topic that interests you the most. Always select a topic that you comprehend and can compose a good essay about it.
Carry out research
After selecting your illustration essay topic, you should conduct thorough research about it. When carrying out research using primary sources of data like questionnaires or secondary sources of data like books, journals, theories, or articles. For an illustration essay, you should have vast evidence-based information to back up your illustration essay thesis.
Compose an illustration essay outline
Composing an illustration essay outline is very important since it helps you properly plan your essay. You should note down all the key points and supporting examples. The outline should have the key ideas of the introduction, the body paragraphs, and the conclusion. Having various examples in the outline will help you choose the most relevant ones to include in the essay.
Write the introduction
Start with a hook to attract the reader's attention. A hook can be an interesting fact about the topic or a rhetorical question. Then give the significance and background information of the essay's topic. Finally, write a compelling thesis statement that shows the essay's main purpose.
Write the body paragraphs
The body paragraphs of an illustration essay contain all the required illustrations to support the thesis statement. You should properly structure your body paragraph. Start each paragraph with a topic sentence that introduces the key point. Write the middle sentences that have evidence-based illustrations and examples of the paragraph's key idea and also give your analysis of the key idea. Complete the paragraphs with a conclusion sentence that sums up the paragraphs.
If your essay calls for the use of graphs, pictures, figures, videos, or diagrams to illustrate the information, you can either do so right after the paragraph in which you describe the information, or you can illustrate all the diagrammatic illustrations after the conclusion paragraph. It is imperative to always make sure that the diagrams, graphs, pictures, films, or figures are accurately illustrated.
Write the conclusion
The conclusion is a summary of the whole essay hence you should not bring new ideas to it. You should emphasize the illustration essay's thesis statement and mention the key points. Complete the conclusion with a good closing statement or a call to action if necessary.
Write the references
After the conclusion, you should write the references. List all the sources you cited your illustration essay from. You should write the references following the writing format of the essay.
Proofread and edit
After completing the illustration essay, you should proofread it severally to omit any punctuation or grammar mistakes. You should also run the essay on Grammarly to ensure every mistake is omitted. Edit and submit your illustration essay.
Using the steps above you will be able to compose a good illustration essay. An illustration essay can either be a long essay like a 3000-word essay or a short essay depending on the assignment. For a better understanding of how to write an illustration essay, research various illustration essay examples. This research will give you insights on how you should structure your illustration essay.
Importance of Illustration Essay
Illustration essays help the readers to fully comprehend a topic. The evidence-based illustration and examples give the reader vast information about the subject matter. Having clear illustrations, the reader can easily understand a particular concept.
Some readers understand visual representation better than reading. Writing an illustration essay with videos, images, figures or graphs helps those readers understand the subject matter. This ensures there's inclusivity and that everyone can comprehend the illustration essay's information.
Writing an illustration essay enhances students' creativity and writing abilities. Students are expected to conduct thorough research before beginning an illustration essay and to use their analytical skills to creatively interpret the facts they find throughout the essay. This helps the student gain greater knowledge about a certain issue that is supported by proof. This also applies when writing a research paper.
Tips for writing an illustration essay
Below are tips for writing an illustration essay:
Come up with a strong thesis statement
The illustration essay is mainly about supporting the thesis statement. You should come up with a strong thesis statement that shows what your essay will entail. For an argumentative illustration essay, the thesis statement should show your stance on the argument. For an expository illustration essay, the thesis statement should be the essay's main idea.
Collect evidence-based information
Before writing your essay, you should conduct research to gather evidence-based information for your essay. You should use competent academic sources like books, theories, journals, or online articles to gather fact-based information for the essay. You can also use primary sources of data like questionnaires to collect raw data and carry out statistical analysis to come up with the results of the study.
Write an outline
Writing an outline is very important since it helps you outline the key point and their examples. Filing to write an outline leads to a lot of time wastage and your essay may not have a proper flow of information. Always write an outline and list as many key points as possible then choose the most relevant and strong points that support the thesis statement.
Be concise and clear
When writing an illustration essay, you should be concise and clear. Avoid long irrelevant explanations. Give each key point specific examples and your analysis. Always give strong and the most important illustrations and examples.
Write a short essay
Illustration essays are usually short with informative details. When asked to follow a certain word count, you should adhere to it. If the number of words is not given, write a short essay with proper illustrations that are easy to comprehend.
Proofread your essay
Most students think it's not important to proofread the essay if it is correctly written. However, proofreading the essay is very important since you can omit any slight mistake you make when writing the essay. When you proofread your illustration essay you can check if your essay is properly structured and also omit all the errors.
Using the tips above, you will be able to compose a good illustration essay. You can also research various illustration essay samples to learn how to structure your illustration essay. Always ensure your essay has a strategic flow of information from the introduction through the body to the conclusion.
Illustration essay topics for your paper
When writing an illustration essay, you should choose a topic that you can interpret and compose an essay about. Below are topics for illustration essays:
Importance of an eco-friendly environment
Depression coping strategies
Benefits of medical insurance
Ways to maintain a healthy lifestyle
The effects of relationships on a person's life
Challenges faced by college students
Benefits of daily exercises
Strategies to reduce poverty in Third World countries
Benefits of learning different cultural beliefs
Importance of reading self-help books
Illustrate why the customer is always right
Why do people drink alcohol?
Importance of having a healthy breakfast
Effects of daily consumption of fast-foods
Mental effects of journaling
Benefits of learning a new language
How the use of social media can affect your self-esteem
Benefits of preserving historical artifacts
Functions of non-profit organizations
How to create a good state of mind
Strategies the government can implement to help the homeless
Impacts of telehealth in the healthcare system
Importance of creating a personal brand
Money-saving strategies
Effects of smoking
How to choose a career path
Benefits of social media marketing
Ways to avoid procrastination behavior
Mental effects of childhood abuse
Summary
Writing an illustration essay requires you to give specific illustrations about a particular topic. You can use this article as a guide when writing an illustration essay. If you need more assistance with your illustration essay, we provide a cost-friendly 'write my essay' service.