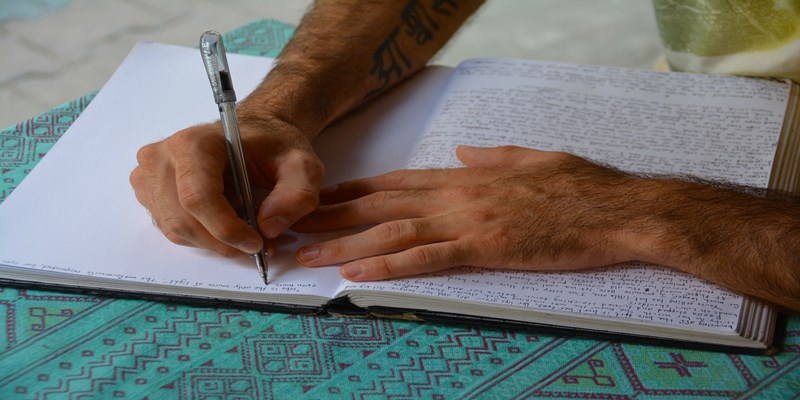 As a literature student, you are required to write an AP English essay. This essay has three essay prompts which include a synthesis essay, an argumentative essay, and a rhetorical essay. This article focuses on how to write an AP English essay.
If you consistently attend your AP English classes, you become more proficient at writing good-quality AP English essays. When composing essays for AP English examinations, you benefit from the knowledge you have acquired in the classes. When writing your AP English essay, you should adhere to the AP English language and composition syllabus, which is provided by the college board to AP teachers each year.
AP English essay writing requires you to understand the question, come up with a compelling thesis statement, note down the key points for the essay then write a well-composed essay. Writing an AP English essay can be a difficult task but using this article you will be able to write a good AP English essay effortlessly. Always ensure your essay is well-structured and has a proper flow of information.
Writing an AP English essay
Below is how to write an AP English essay:
1. Read and understand the questions
Reading and understanding the essay prompt is important before you start writing the AP English essay. You should underline the key requirements of the essay and the key points in the essay to get what is expected of you. Comprehending the questions enables you to write a good-quality essay.
2. Write an essay outline
Writing an outline helps you to properly analyze your idea for the essay. In the essay outline, you should write the thesis statement, the key points of the introduction, the body paragraphs, and the conclusion. Writing an outline before writing the essay helps you to properly organize the essay by listing all the key ideas of the essay in a well-organized manner.
3. Write a 5-paragraph essay
When writing an AP English essay, you should structure your essay into a 5-paragraphs essay. This includes an introduction, 3-body paragraphs, and a conclusion. Below is how to write the 5-paragraph AP English essay:
a) Introduction
Your introduction should be well-written since it shows your understanding of the given essay's prompt. You should state the position you take in the essay and describe any counterarguments. You should go into great detail about why you chose that stance. End the introduction with a strong thesis describing what your essay will talk about.
b) 3-body paragraphs
Your AP English essay should have 3-body paragraphs where you describe the thesis statement in-depth. Each paragraph should have unique key points and supporting examples from the essay prompts. You should not just summarize the essay prompt, quote the key points from the essay prompt and give your interpretation.
You should write well-organized paragraphs. Each paragraph should start with a topic sentence that introduces the key point. Then write the mid sentences with evidence-based information, examples, and your interpretation. Finally, write the concluding sentence that sums up the whole paragraph.
c) Conclusion
The conclusion of your AP English essay summarizes the entire essay thus you should not add new information to it. You should rephrase the thesis statement and briefly mention the essay's key points. End the conclusion with a memorable sentence or a call to action.
4. Proofread your essay
Proofreading the essay is very important since you can remove any punctuation or grammar mistakes. Proofread your AP English essay twice to check if your essay is properly organized and also to omit all the errors. Don't be too overconfident, always proofread your essay before submitting it.
Using the steps above, you will write a good AP English essay. You can also check various AP English essay examples for a better understanding. When writing your AP English essay, you should ensure you adhere to all the given guidelines.
Best tips for writing an AP English Essay
Below are the best tips for writing an AP English essay:
Plan your work
Plan what you will write in advance rather than starting your essay right away. Making a list of your points and outlining the data or proof you will offer for each is the simplest approach. You can decide which order to present your key points in your outline, particularly if they are built upon one another. The key to success is having a well-structured essay.
Pick a stance in the essay and acknowledge the counterarguments
It is ideal if you choose a side of the argument and write exclusively about it in your essay. You should only provide evidence to support your stance. However, as you present the discussion in your introduction paragraph, make sure to address whatever validity the opposing side's points may have. This can add some subtlety to the essay and demonstrate that you weigh both arguments before deciding on the best one. Recognizing and then disproving the counterarguments can often strengthen your writing.
Provide evidence-based information
The readers of your AP English essay will be searching for proof and instances to back up your claims. This does not imply that, before taking the test, you should commit a long list of unrelated facts to memory. This simply implies that you should be ready to back up your claims with specific examples. For the synthesis essay, back up your claim with examples and quotations from the given sources.
Write a strong thesis statement
Your thesis statement should be clear, and concise since it serves as the framework for the entire writing. Write the thesis statement as the last sentence of the introduction paragraph. Enumerate your main topics for the essay in this line, following the order in which you will write them. The thesis statement should describe the essay's main idea and the reader should know what your essay will entail by reading it.
Properly structure your AP English essay
You should write your AP English essay with a proper flow of information. Write whole, well-detailed phrases instead of using sentence fragments. Furthermore, you should refrain from beginning your sentences with pronouns like I, you, we, or they since these words tend to shorten and simplify sentences, making them boring to read.
Don't use too much vocabulary
Avoid using words you don't know how to employ. It's advisable to limit your vocabulary to words you are certain you understand. Attempting to appear remarkable through clever word choice may very well backfire and reflect poorly on you as a learner and writer. You should also avoid filler words.
Practice consistently
Continuous practice is necessary to write a good AP English essay. Compose multiple essays and take note of the errors you make. By doing this, you will be able to write better and perform well in your AP English essay and exam tests.
AP English Essay topics
When writing an AP English essay, you may be assigned an essay prompt to write an essay about it or you are required to choose a topic for your essay. If you are required to choose a topic, you should choose a topic that you are interested in and clearly understand. Similar to when writing a reflection paper. The topic should also be factual and have evidence-based information to support it. Preferably, always choose a topic you are passionate about since it makes the work easier.
Below are AP English essay topics you can choose from:
Should fast food be banned?
Do activist campaigns bring changes to the society?
Should the government abolish taxes for basic needs products?
Should students go to school 5 days a week?
Is marijuana harmful to your health?
Should mental health diseases be treated like physical illnesses?
Should the government ban genetically modified foods?
Should everyone eat healthy and exercise?
Should vaccination be mandatory for all children?
Should schools prioritize online learning over physical learning?
Should education be free for all?
Did traveling restrictions during the coronavirus pandemic reduce the spread of the virus?
Should social media have an age restriction?
Should everyone go to college?
Should children have limited screen time?
Should be government be blamed for climate change?
Should gun ownership be banned?
Should the government ban corporal punishment in schools?
Should the drinking age be 18 years old?
Should children be given access to video games?
Should every company offer paternity leave?
Is a curfew for adolescents necessary?
Should smoking cigarettes be banned?
Should school activities start at 8 am?
Should big corporations incur more tax?
Should prisoners be allowed to vote?
Should the government provide free healthcare services?
Should schools control student use of computers?
Should the voting age be 18 years old?
Summary
Writing an AP English essay requires you to understand the question, come up with the main theme of the essay, write an outline then compose a well-structured essay. Using this article as a guide, you will be able to write a good AP English essay. We clearly understand that writing an AP English essay can be challenging for many students. Don't stress! use our essay writing services today and get a well-written AP English essay.