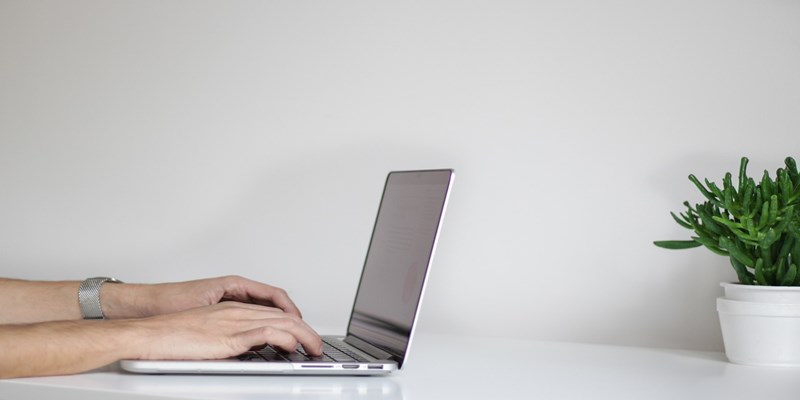 As a student, you are required to write a term paper at the end of a semester or academic year. A term paper accounts for a greater part of your grade thus you should write it properly. This article gives you a guide on how to write a term paper.
What is a term paper? A term paper is a piece of writing written by students at the end of a semester or year to test the knowledge acquired during the course of study. It gives students a chance to dive into a particular subject and showcase their comprehension and analytical abilities. Term paper assignments can take many different forms including essays, reports, case studies, and research papers. The type of term paper assigned to you depends on the requirements of your course.
Steps to take before writing a term paper
Below are the steps you should take before you start writing a term paper:
Choose a good topic
When writing a term paper, the topic is assigned to you by the lecturer or you can choose your topic. If you are required to choose a topic for your term paper, choose a topic that inspires you. Your topic should be manageable thus you should avoid too long or complex topics.
Conduct research
After choosing the topic, you should conduct in-depth research about it. You should use primary sources to collect raw data for your term paper and secondary sources to collect evidence-based information about your term paper topic. Conducting proper research helps you acquire all the required information for your term paper.
Write your thesis statement
After conducting the research, you should come up with a strong thesis statement for the research paper. The thesis statement should show the reader what your term paper will discuss. You should make the main argument of the term paper in the thesis statement.
Write an outline
Writing a term paper outline helps you to properly plan your work. You should note down all the key information of the term paper in the outline. Once you start writing the term paper, you use the outline as a guide. Your outline should have the key points of the cover page, the abstract, the introduction, the body paragraphs, and the conclusion.
How to write a good term paper
Below is a step-by-step guide on how to write a term paper:
The cover page
On the cover page, you should write your name, course number, lecturer name, and the date.
Abstract
In the abstract, you should describe the topic you will be tackling in your term paper and explain its significance. You should state the theoretical, scientific, or applied goals of your research as well. You should also outline the key findings of your research and explain the approach you took to your research. In addition, give a general description of the results' nature and describe the application or implication of the findings.
Introduction
You should write an interesting and informative introduction to capture the reader's attention. You should start with a hook, it can either be a fact or a rhetorical question about your term paper's topic. You should state the main objective of your term and provide a succinct overview of the problem you are addressing.
Additionally, create the foundation for a more in-depth investigation by demonstrating how your particular topic links to broader contexts. Complete the introduction with a thesis statement that clearly states the main issue that your term paper will try to answer. In the introduction, give a general idea of what the paper will discuss but withhold the specifics.
Body
The body of the term paper describes the topic in depth. From the research notes and results, compose well-structured paragraphs about them. You should start each paragraph with a topic sentence describing what the paragraph will entail. Then write middle sentences with fact-based information and your interpretation of the paragraph's key idea. Finally, write a concluding sentence that summarizes the whole paragraph.
You should ensure there is a strategic flow of information throughout your term paper. If two paragraphs are about the same key idea, use proper transition words such as additionally, however, or furthermore to transition from one paragraph to the next. This ensures that your term paper is well-organized from start to end.
In the body, you should write the literature review. You should analyze the literature you have gathered on the topic and provide your findings. You should discuss the facts you have gathered as well as how the authors related it to the study setting. Write a summary of the arguments and hypotheses put out by different authors. You should also emphasize any aspects that the author's study missed or failed to take into account.
Conclusion
In the conclusion, you write the results and recommendations of the study. You should describe your results and demonstrate if your presumptions were correct or incorrect.  You should also describe the implications for further research. The conclusion is a summary of the term paper thus you should not bring new ideas to it. Ed the conclusion with a concluding statement or a call to action.
References
After the conclusion, you should list down all the sources that you cited in your term paper. When writing the references, you should use the instructed writing format.
Proofread your term paper
After completing your term paper, you should proofread it severally to remove any punctuation, wording, or spelling errors. You can also run your term paper on Grammarly to remove any missed mistakes. Edit your term paper and submit it.
Using the steps above you will be able to compose a good term paper assignment. You can research term paper examples for a better understanding of how to write a term paper.
Tips for writing a good term paper
There are various tips for writing a term paper. They include:
Choose an interesting topic
When writing a college term paper, the topic is assigned to you choose a topic. If you are required to choose a topic, you should choose a topic that you are interested in. Choosing a topic, you are interested in makes the work easier since you also want to learn more about it.
You should avoid commonly used topics by choosing a unique topic that is unique. Your topic of choice should be manageable and have adequate resources to research it. In addition, you should avoid too long and complex topics.
Stick to the main subject of the term paper
When writing the term paper, you should stick to the topic from the introduction through the body to the conclusion. Writing an outline and using it as a guide when writing the paper helps you to stick to the main idea of the essay. Always use the most relevant research sources for your term paper.
Choose a topic that you can support with statistical data
When composing a term paper, you are required to collect data to support your study. From the data collected, you carry out a statistical data analysis and generate the results of the study. Using primary sources of data like interviews or questionnaires provides you with raw data on your research topic hence you can come up with the correct findings for your study.
Always support your statements
When writing your term paper, you should always support your statements using fact-based information and your interpretations. Use competent academic materials such as journals, books, or theories to conduct your research.
Be clear and concise
The information in your term paper should be clear and concise. You should avoid repetition or the use of passive voice. You should write a term paper that has a proper flow of information and it's easy to understand.
Avoid plagiarism
You should avoid plagiarism in your term paper. You should not copy and paste from other sources. Always cite all the materials you used to research your work. In addition, authenticity is key in term paper writing, you should always maintain originality throughout your paper.
Don't fail to proofread your work
You should not assume that your paper is correctly written and fail to proofread it. Always ensure you proofread it and omit any mistakes. You can also give it to a friend to proofread it for you. After proofreading, run it on Grammarly to remove any missed mistakes.
Using the tips above you will compose a good grade term paper. You can also research various term paper samples to learn more about how to compose your term paper.
To sum up
Writing a term paper requires you to choose a good topic, conduct research, write an outline then compose a paper using the correct format. From this article, you learn how to write a term paper. If you need more assistance with your term paper, we provide term paper writing help.