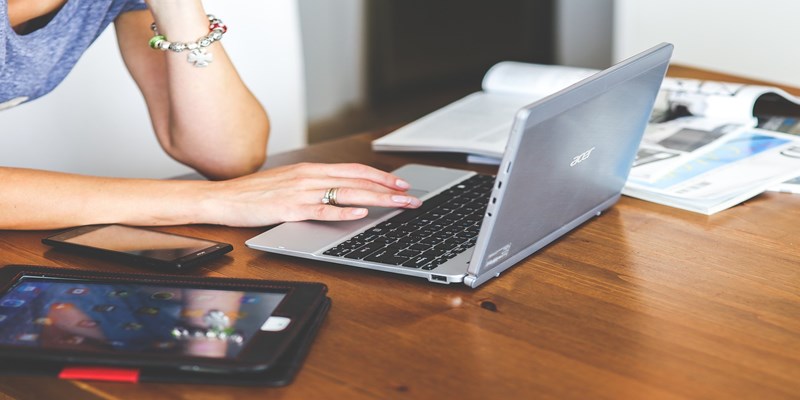 As a nursing student, you are required to write a nursing thesis as part of your coursework. Writing a nursing thesis requires you to identify a problem in healthcare, conduct research, and review pieces of literature to come up with a solution. This article gives you a guide on how to write a nursing thesis.
When writing a coursework paper on a nursing thesis, you should choose an issue in healthcare and research how to solve it. You should conduct a literature review on the issue from various academic sources such as theories, books, articles, or journals. You should also collect data using primary sources of data like questionnaires and carry out statistical calculations to come up with the results of the study.
How to write a good nursing thesis
Writing a good nursing thesis requires you to choose a good topic. You should brainstorm various topics and choose the one that you clearly understand. The topic should be a particular issue in healthcare that you will solve in your nursing thesis.
After choosing your topic, you should conduct in-depth research and write an outline. In the outline, write the key ideas of the various sections of your nursing thesis. Once you begin writing your nursing thesis paper, use the outline as a guide.
Below is the nursing thesis writing format:
The preliminary pages
You should start your nursing thesis with the preliminary pages. They include:
Title page
On the title page, you should list your name, institution, degree, and topic for your nursing thesis. If it is a requirement by your institution, you may also include the name of your thesis supervisor.
Dedication page
On this page, you mention the people you are dedicating your nursing thesis to.
Acknowledgment page
This section is where you express your gratitude to those who helped with the research for your nursing dissertation. These may be your parents, your classmates, or your supervisor.
Table of contents page
The reader's navigation is made easier by the table of contents. On the table contents, you should include the headings, sub-headings, and page numbers. Creating a table of contents in Microsoft Word is easy because heading styles cause the document to create one for you. By clicking on a certain header, you can easily navigate directly to a portion of the document.
List of tables and figures page
This page contains the tables and figures in your nursing thesis. Figures have pictures and diagrams, whereas tables have rows and columns. When listing them, you should do it separately. You should assign them page numbers so that you can navigate more easily.
List of abbreviation page
On this page, you list the acronyms used in the nursing thesis stating what they stand for. For example, the EU stands for European Union.
Definition of terms page
On this page, you define the complex terms used in the nursing thesis. List the terms in alphabetical order.
Abstract page
The abstract page introduces your nursing thesis thus you should make it interesting. You should write the abstract after completing the nursing thesis since it contains the topic, objectives, methods of research, results, and conclusion of the study. It should not exceed one page in length.
Introduction of a Nursing Thesis
After writing the preliminary pages, you should start your thesis with an engaging introduction. You should explain your nursing thesis topic and the rationale for your research. Additionally, you should write a strong nursing thesis statement that outlines the main idea of your nursing thesis.
Following the introduction paragraph, write the remaining sections of the introduction, which include the following: the background of the study, which explains how you came up with the ideas for the investigation and background information of the topic, the company profile from which you will conduct your nursing thesis research, statement of the problem that outlines the issue you are investigating, the objective of the study that outlines the goals the thesis seeks to accomplish, research questions that represent the study's objectives in question form, rationale of the study, which outlines the purpose of the investigation as well as the different individuals or organizations it will impact. Lastly, the scope of the study refers to the organization or field in which the nursing thesis research is being done.
Literature review
The literature review contains the various research resources utilized to gather information for the nursing thesis. You should analyze different types of literature that address your research questions to explain the significance of the literature review and the reason behind your research.
The literature review consists of the following sections: a theoretical review where you describe different theories that address your research problem; a literature review of study variables where you explain both the independent and dependent variables; an empirical review where you discuss any other additional literature that is relevant to your research; a critique of existing literature where you determine whether the existing literature on your topic was written correctly; research gaps where you describe the gaps in the literature that will be filled by your nursing thesis; and finally a summary of the entire chapter.
Research Methodology
You should outline the research methodology that you will use to get the study's results. It consists of the following elements: research design; target population; sampling strategy; sample size; sampling frame; data collection tools; data collection procedure, pilot study; and data processing analysis. You will use this to do a statistical analysis of the collected raw data and come up with the findings.
Findings and discussion
In this section, you compose the background data, response rates, pilot test study outcomes, and inferential and descriptive statistics, and the results of the instrument you used to collect data. You also go over how you used your data-gathering tool to examine the quantitative data you collected.
Conclusion and recommendation
In the end, you provide a precise answer to the primary research question, effectively summarizing the entire nursing thesis. The main study findings are outlined in the conclusion, which also assesses them in light of the objectives. It is advisable to incorporate concepts for subsequent research. Write down your suggestions for resolving the research problem as well.
References
You should list all the sources you cited your work from. The format for drafting the references must follow the guidelines for the writing style you were given to follow when composing your nursing thesis.
Appendices
A letter of introduction, a work plan, a budget for your research, and a description of your data collection technique, such as a questionnaire, are some of the sections you write when composing the appendices.
Using the format above you will be able to write a good coursework nursing thesis paper. You can research various nursing thesis samples to understand how to structure your nursing thesis paper. Write and format your thesis correctly and you will get the best score.
Nursing thesis statement
A nursing thesis statement describes what your thesis paper will be about. It clearly describes the paper's main idea. Below are nursing thesis statement examples:
Exercise and eating a nutritious diet can significantly extend one's life expectancy and improve its quality.
Third-world countries face challenges in accessing appropriate healthcare services because of high rates of poverty, insufficient healthcare personnel, and poor leadership.
To understand how to structure your nursing thesis statement, you can research how to write a thesis statement for nursing essay.
Nursing thesis topics
When writing your nursing thesis, you should choose a topic that you can write a good paper about. Below are nursing thesis topic ideas you can choose from:
Nursing thesis ideas
Obesity treatment strategies
Reduction of nursing shortage
Technology implications in healthcare
Health insurance benefits
Menopause treatment strategies
Mental health effects of social media
Causes and treatment of diabetes
Causes of antibiotic resistance
Ways to manage depression
Pediatric nursing thesis topics
Ethical issues in pediatric care
Treatment intervention for childhood cancer
Causes of physiological issues in children
Autism in children
Causes of child mortality
Causes of malnutrition in children
Prevention of childhood obesity
Effects of child abuse
Advantages of vaccination
Treatment intervention for childhood measles
From the above nursing thesis ideas, you can choose a topic for your nursing thesis. You can also research various sample thesis for nursing to get an idea of how to write your thesis.
In summary
Writing a nursing thesis requires you to choose a topic, conduct research, and compose a good paper. This article gives you a guide on how to write a nursing thesis paper. If you need help with your nursing thesis, we provide nursing thesis writing services.