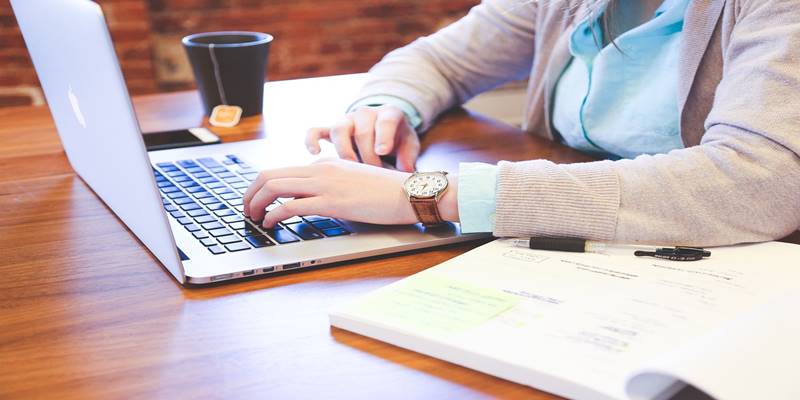 Writing a nursing exemplar enables nurses to describe their experience with a particular clinical practice. In a nursing exemplar, the nurse can express their thoughts, decision-making process, or actions. This article gives you a guide on how to write a nursing exemplar.
When writing a nursing assignment exemplar, you should choose a memorable experience. This helps you to have all the details of everything that happened when you were carrying out the clinical practice. A nursing exemplar is written in first-person.
What is a nursing exemplar?
A nursing exemplar is a piece of writing that describes a nurse's encounter with a specific patient circumstance. It functions as a crucial tool for both academic and professional purposes. Nursing exemplars are essential for displaying excellent patient care, analytical abilities, and general nursing practice experience.
How to write a good nursing exemplar
Below is how to write a good nursing exemplar:
a) Choose the experience
Choose the clinical practice experience that you will narrate in your nursing exemplar. The narrative should show your skills in nursing, your analytical abilities, and how you handled the patient's situation. It can be a situation in which you gave the patient extraordinary care, displayed proper communication, handled a challenging circumstance, or significantly influenced the patient's result.
b) Provide the context
You should begin the nursing exemplar by describing the patient's situation. State the date, patient's name, age, medical background, and current symptoms. You should also describe the goals of the nursing care you rendered.
c) Describe the nursing intervention
Give specifics about the nursing interventions you used to meet the patient's requirements. You should describe any evaluations, therapies, drugs taken, and techniques used. In addition, describe the way you coordinated with the other medical staff to come up with the treatment intervention.
d) State the evidence-based practice used
Describe how you applied evidence-based practice to the nursing care you provided. You should cite pertinent studies, clinical recommendations, or industry best practices that back up your approach, and describe the thinking behind your actions.
e) Reflect on the decisions you made
Self-reflect on your mental processes as they relate to the circumstance. You should express your ideas and feelings as you are caring for the patient. In addition, you should describe any moral conundrums or difficulties you ran into and how you handled them.
Using the steps above, you will be able to compose a good nursing exemplar. For better understanding, you can research various nursing exemplar examples. These examples will guide you on how to properly structure your nursing exemplar.
Nursing exemplar templates
Writing a nursing exemplar template helps you to plan your ideas for your nursing exemplar. Below is how to write a nursing exemplar template:
Topic (Topic of the nursing exemplar)
a) Introduction
Introduce the patient stating their situation and its impact on your nursing practice
Provide the health history of the patient
Describe the purpose of the nursing care you rendered
b) The patient's situation
Describe the patient's situation and explain their current symptoms
Describe the health background of the patient and any other relevant past health complications
Explain any challenges you faced when caring for the patient.
c) Nursing intervention
Explain the nursing intervention you took to treat the patient
State the evaluations, care plans, drugs taken, operations done, and patient education given
Describe how you collaborated with other healthcare professionals to come up with the nursing intervention
d) Evidence-based practice
Describe how you applied evidence-based practice in the nursing care you rendered
Give a justification for your nursing judgments based on pertinent research, recommendations, or industry standards.
e) Self-reflection
Reflect on your thoughts and feelings throughout providing the nursing care
Describe the decision-making processes you used that involved clinical judgment and critical skills
Explain any ethical factors that affected how you delivered the healthcare service
f) Patient outcome
Describe the outcome of the treatment implemented
Explain whether the nursing intervention gave the required outcome and improved the patient's health
State if the nursing intervention could be improved and if you faced any challenges
g) Lessons from the experience
Describe the lessons you learned from the experience
Explain how this experience impacted your nursing practice and growth in the profession
Describe how you will apply the lesson learned when handling other patients
h) Conclusion
Sum up the key ideas of the exemplar
Emphasize how that experience affects your nursing practice.
Emphasize the value of nursing's ongoing learning and development
Once you have completed your exemplar, you should give it to several people to read. These people could be clinical or non-clinical. Then ask them to explain your nursing exemplar in their terms. This will allow you to assess whether everything you attempted to express was clear and easy to comprehend.
You can use the nursing exemplar above to write a nursing exemplar essay homework. When composing a nursing exemplar, you should avoid using any identifying information to protect patient confidentiality. Observe the policies and moral principles established by your organization regarding patient confidentiality and privacy.
Tips for writing a nursing exemplar
Below are tips for writing a nursing exemplar:
a) Be specific and give facts
The use of a nursing exemplar is a great technique to document all relevant details regarding the patient's health and response to treatment. You should explain what you heard, saw, felt, and did throughout the nurse exemplar scenario. While being thorough is important, don't overdo it. Just express the facts and keep it that way.
b) Note the nursing intervention
The larger the lag between nursing activities, evaluations, and recording, the greater the chance of omitting critical information. You should always ensure you note the nursing intervention you used to administer treatment to the patient.
c) Be objective
Writing a nursing exemplar requires maintaining an objective point of view. The things you observe are considerably more important for making judgments than the personal information you can convey.
d) Add any relevant information when necessary
You cannot guarantee your patient's situation or a doctor's order by simply creating and signing a nursing exemplar. Every time something new happens, you should make a new record with the date and any other pertinent data.
e) Give sufficient details to support your assertion
The need to write longer, more detailed nursing exemplars may arise from time to time. You should write enough content to convey the point and deal with the patient's condition, requirements, treatment method, and emotions.
f) Be certain that your handwriting is readable
If your organization continues to use paper notes, this advice is extremely important. You should make sure the nursing exemplar is readable to prevent information from being misunderstood if anything about your nursing care to the patient is ever asked.
Components of a Nursing Exemplar
Nursing exemplars are an important tool for patient care. The information the nurse records affects the plans for nursing care and doctor actions. Thus, it is crucial to make a good nursing exemplar. Below are the components of a nursing exemplar:
Date and time
A nursing exemplar should start with the date and time details. Finding important details about an occurrence is made simpler and the patient's record is organized due to this section of the nursing exemplar.
Objective and subjective data
When writing a nursing exemplar, you should include objective and subjective data. Subjective data is the information the patient gives to the nurse. It includes the patient's symptoms and any other concerns. On the other hand, objective data is the information on the patient's condition obtained by the nurse.
Assessment
This section of the nursing exemplar could involve the actual or targeted assessment depending on the evaluation purpose. For instance, a post-operative nursing exemplar sample may include discussions of a patient's progress, vital signs, and issues.
Nursing intervention
You should keep track of all nursing interventions. For instance, you should record if you assist someone in turning and repositioning themselves, give them instructions, or provide medication.
Evaluation
Each time a patient receives nursing care, you should assess how they respond. Regarding the patient's condition, the information of the evaluation will alter.  For example, when examining pain drugs, it may be acceptable to note that the patient reports that the pain medication has relieved their back ache.
When writing your nursing exemplar, you should ensure you include all these components. You can also research various nursing exemplar samples to understand how to write each component in your nursing exemplar paper.
To sum up
When writing a nursing exemplar, you should record everything you see, as well as any pertinent medical data. The nursing exemplar provides information about the patient's feelings, needs, and current health status in a thorough summary. You can use this article as a guide when writing your nursing exemplar. If you need help with your nursing exemplar, we provide nursing assignments writing help.